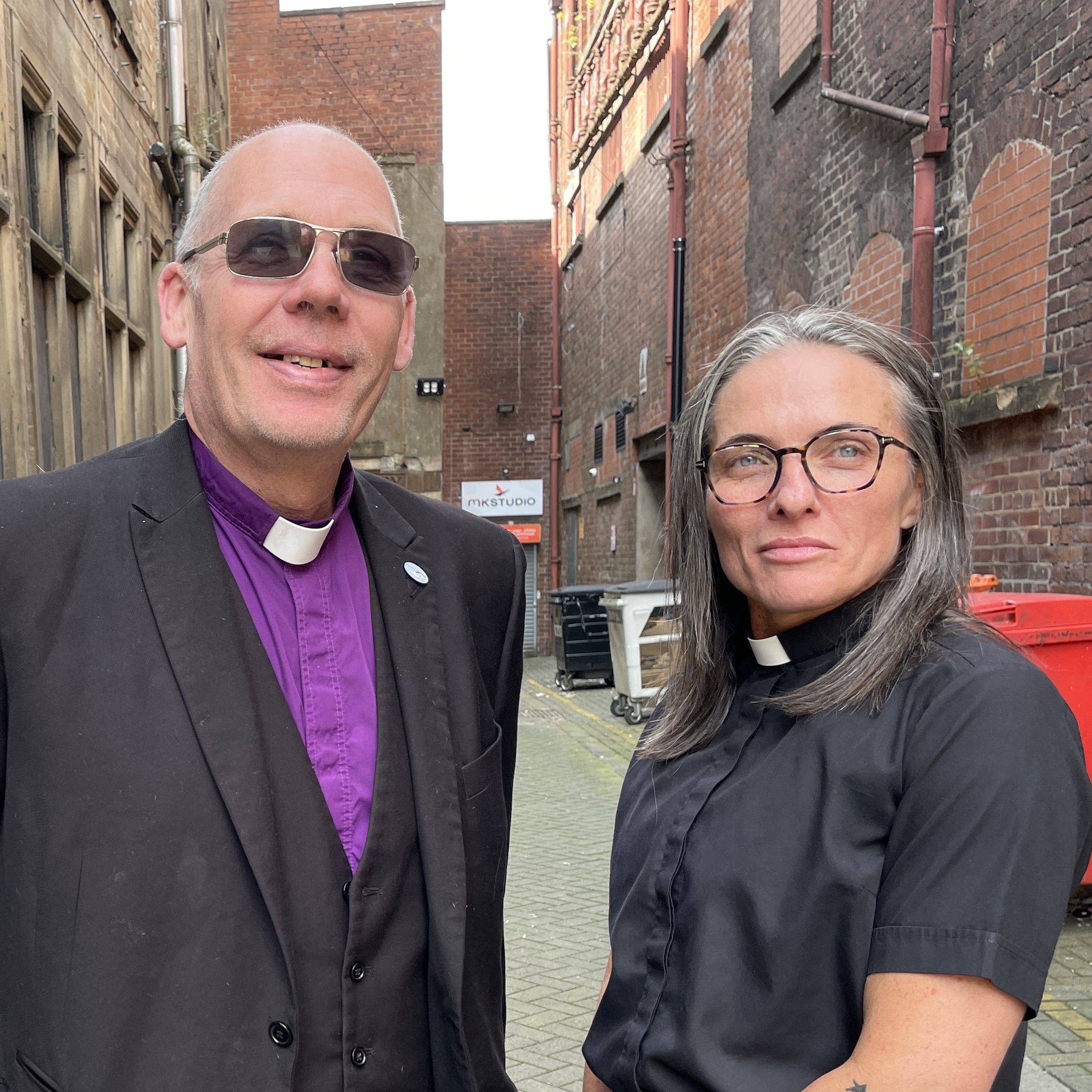 What is the Exodus Project?
Bishop Mick and Pastor Emma have developed a groundbreaking recovery programme called 'The Exodus Project'. The Exodus Project has been born out of their 25 years experience of addiction, mental health, recovery, and christian faith journeys. The Exodus Project is part of Church on the Street's Recovery Academy – for more information please visit the Academy page.
JOURNEYING TOGETHER THROUGH 12 BIBLICAL FOUNDATIONS FOR RECOVERY.
The Exodus Project is based upon 12 biblical foundations for recovery. The biblical foundations are sourced from Matthew 5-7, the Sermon on the Mount. The aim of the Exodus Project is to show people, of all backgrounds, that Jesus Christ is the answer to addiction and the consequences of trauma.
A cohort of 12 students will journey together 3 days per week, over 12 weeks, and participate in teaching, bible study, church services, group sessions, and community activities, all of which will deepen their faith and personal relationship with Jesus Christ. After graduating from the Exodus Project students will be supported through volunteering opportunities, recovery groups, one-to-one support, education, training, employment, and being part of the wider Church on the Street community.
Who is it for?
If you are currently in recovery and looking for further support in your journey, to fellowship in a community, to challenge yourself, to explore a relationship with Jesus Christ, or feeling a little stagnant in your relationship with God, then the Exodus Project is for you. However, if you are currently in active addiction and would like some support The Genesis Project would be more suitable. More information on the The Genesis Project can be found below.
When does the Exodus Project start?
The Exodus Project starts January 2024 and is held on Mondays, Wednesdays, and Fridays.
How do I apply?
To enrol in the Exodus Project you will need to submit an application form and attend an assessment interview which ensures this is a positive step for you and the right time in your journey of recovery. If you are interested please submit an expression of interest form below.
Supporting The Exodus Project
The Exodus project may not be suitable for everyone, however you can still be involved through your prayers, we invite you to pray for the students who are currently attending the project, for our facilitators who are leading the project, and for future students yet to apply. You can also be involved through financial support, to make a donation please visit the donate page below:
if you have any questions concerning The Exodus Project please email: